Polycom 4-Line SoundPoint IP 550
---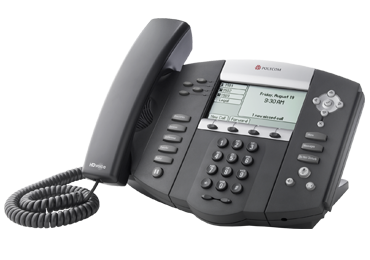 The Polycom SoundPoint IP 550 is a four-line SIP desktop phone with crystal-clear voice quality. It also offers a comprehensive range of advanced features and applications that support business workflows
Your teams need reliable communication devices. They prefer deskphones that come with multiple lines, but without complicated features.
The Polycom SoundPoint IP 550 is a four-line SIP desktop phone that brings lifelike richness and voice quality to phone calls. It combines state-of-the-art hardware with the proven Polycom UC software designed for busy professionals.
All your teams need is a reliable deskphone that comes with an advanced set of benefits and features that are easy to learn.
You gain:
A four-line SIP desktop phone
Revolutionary voice quality with Polycom HD Voice technology
Polycom SoundPoint IP 550 Phone
The SoundPoint IP 550 is a premium, four-line, SIP desktop phone. It delivers crystal-clear HD voice quality that meets the voice communication needs of even the most discerning users. The phone supports shared call/bridged line appearance, an essential feature for effective phone interaction between busy professionals and their business contacts.
This device comes with an easy-to-read LCD that supports Asian characters. It is also interoperable with the leading SIP-based IP PBX and Softswitch platforms. The phone's built-in IEEE 802.3af PoE circuitry and a dual-port Ethernet switch enable flexible deployment options and savings on cabling expenses. It brings excellent sound quality and great room coverage.
Backlit, easy-to-read LCD with support of Asian characters

Interoperability with leading SIP-based IP PBX and Softswitch platforms

Polycom HD Voice technology, including support of G.722 wideband codec, Acoustic Clarity Technology 2, and a systems design optimized for Polycom HD Voice technology

Advanced functionality, including shared lines, busy lamp field, presence, and XHTML application

Four lines with backlit 320 x 160-pixel grayscale graphical LCD

Integrated IEEE 802.3af Power over Ethernet (PoE) support